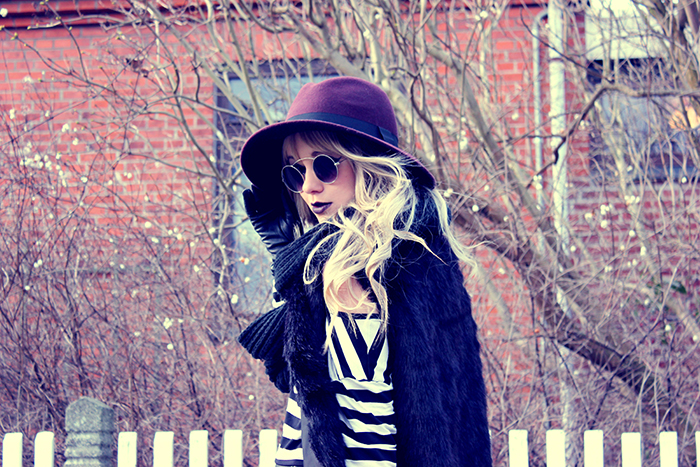 Well, well, well, back to the winter. It's time to get the coats and jackets to stay warm after the 34 degrees in Thailand, welcome -1 degree in Copenhagen, haha. What makes me feel really happy is that spring is coming soon, so I am already waiting for the beautiful flowers to blossom. While waiting, my choice is dark colors, they are sophisticated and match with the weather. This outfit has a boho style and also a retro mood. I love to combine these styles that I like. And the dark lipstick is like…my favorite. Smoked Purple from Mac. Let's check the pictures!
***
De volta ao inverno, uy! É hora de pegar os casacos, jaquetas e se esquentar, pois depois dos 34 graus na Tailândia, hello -1 grau em Copenhagen! haha
O que me deixa feliz é saber que a primavera está chegando, então posso dizer que não vejo a hora de ver as primeiras flores aparecendo. Enquanto espero ansiosamente, minha escolha são cores escuras, elas são sofisticadas e combinam com o clima, não tem erro. O look tem um estilo boho, mas também uma pegada retrô. Amo combinar estilos que gosto, vocês sabem, né? E o batom escuro? Meu favorito! É o Smoked Purple, da Mac. Vamos conferir as fotos?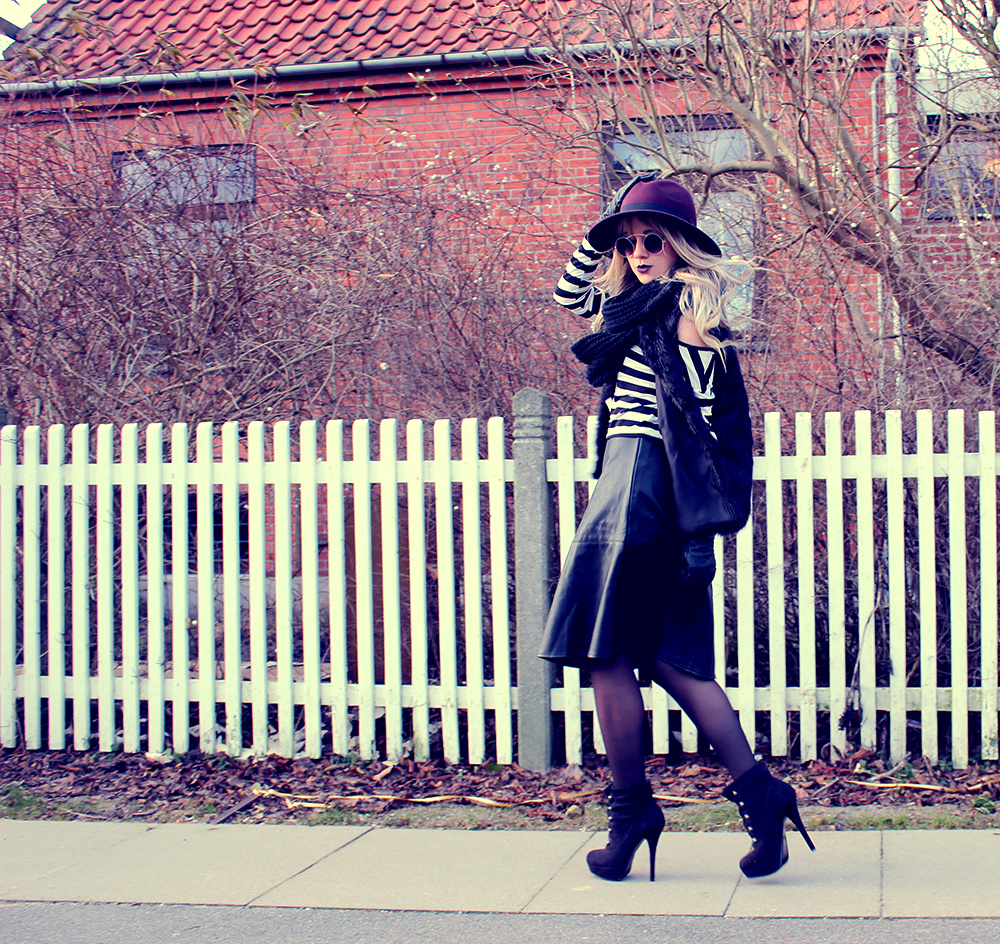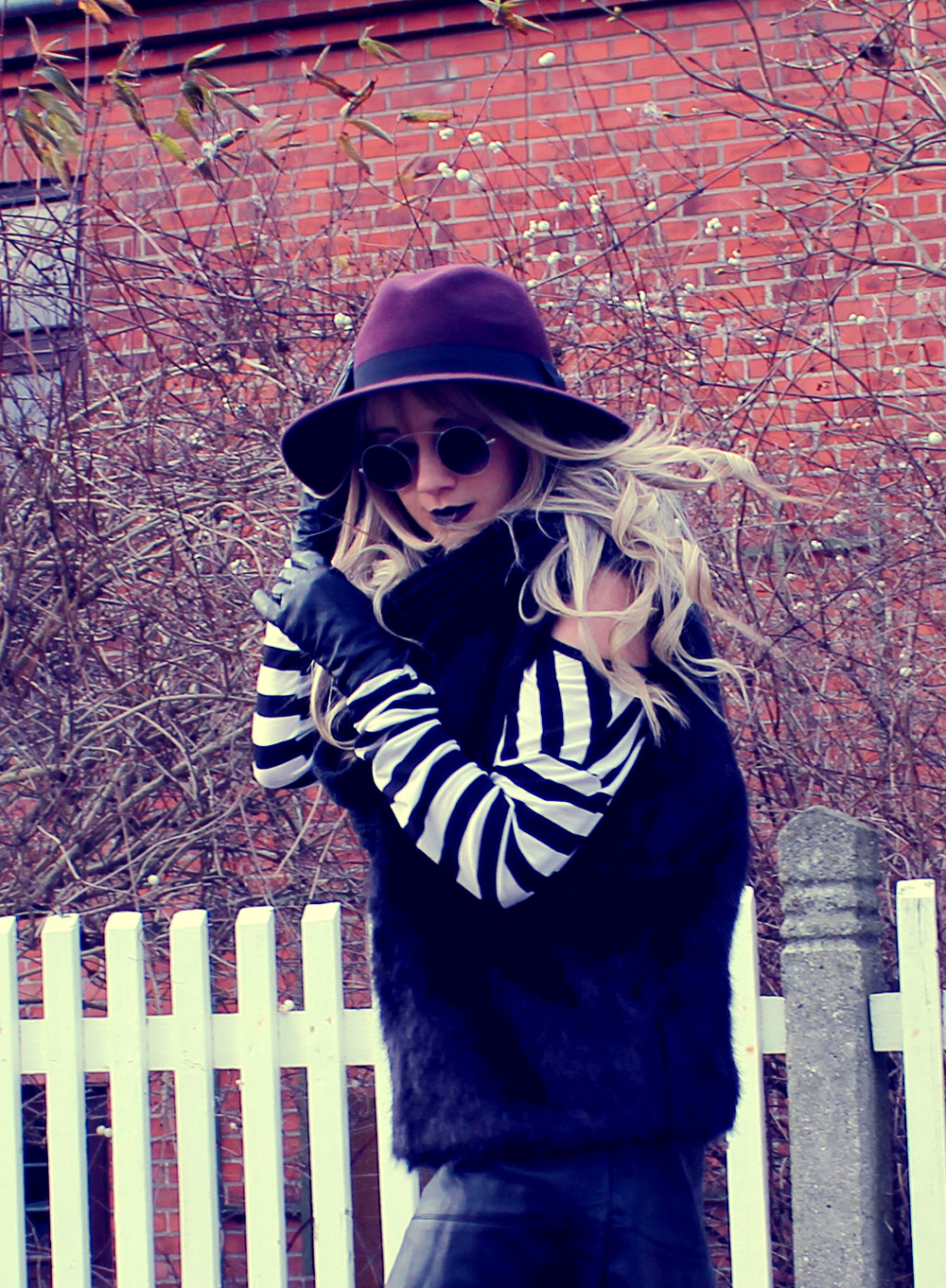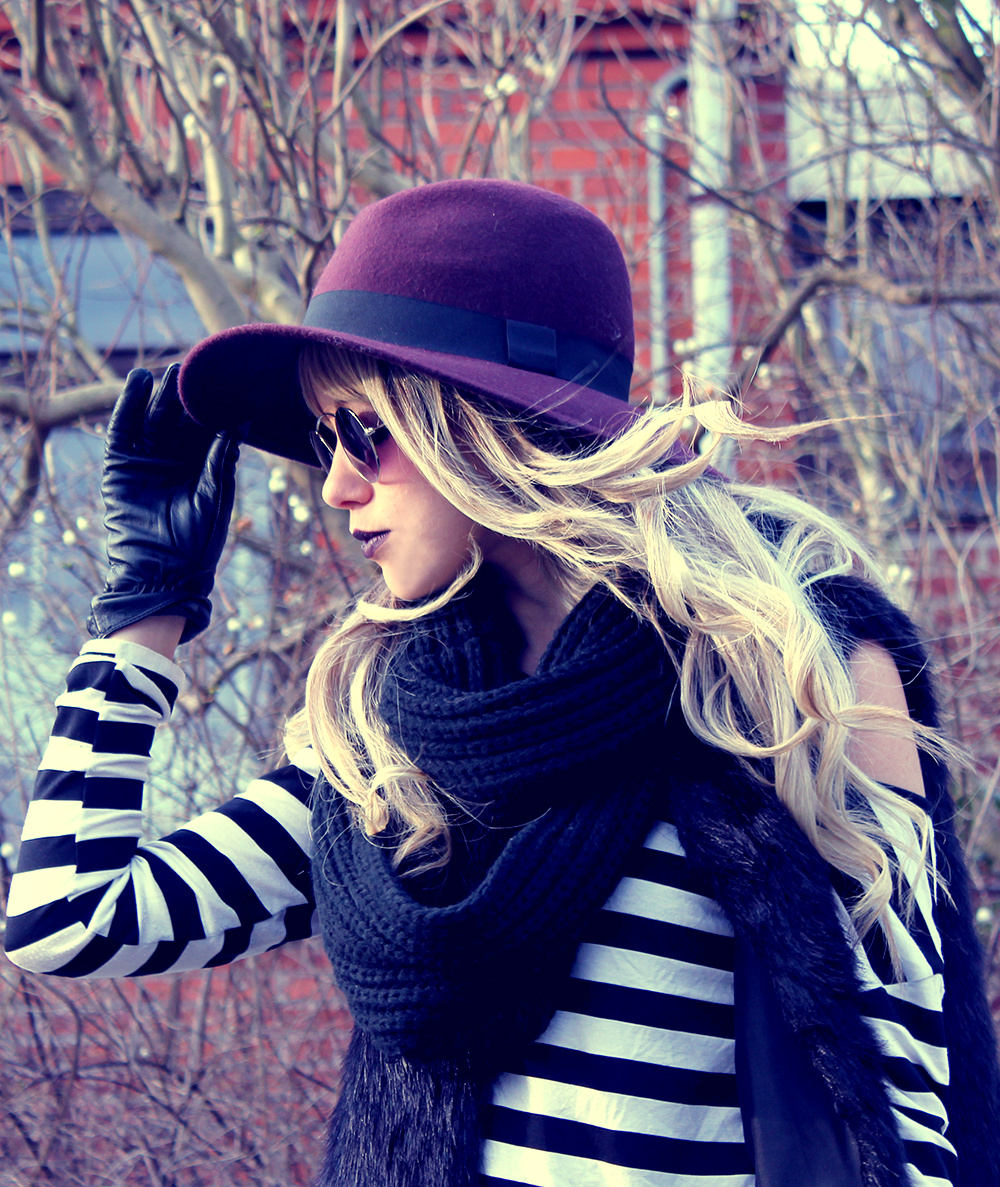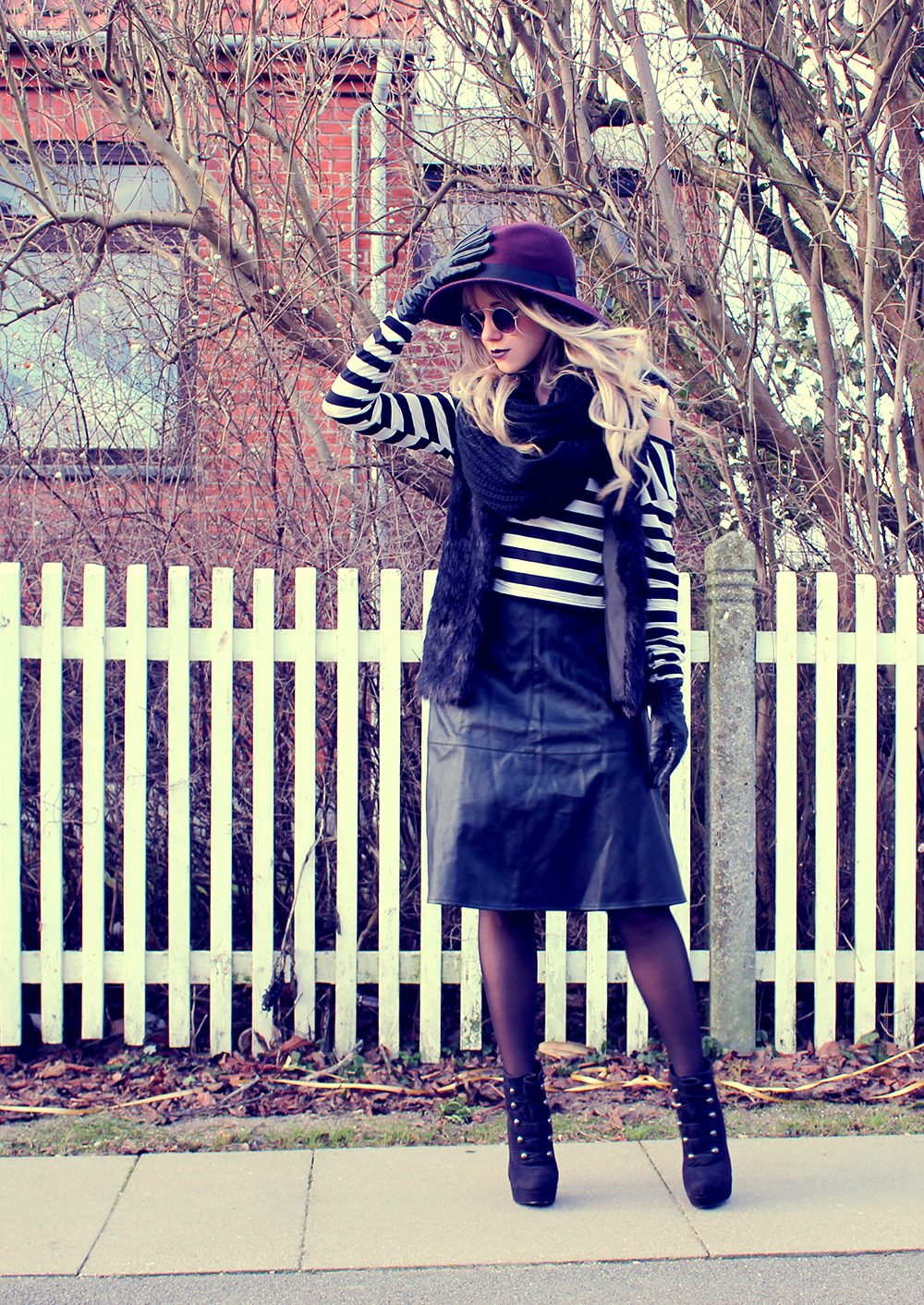 Look:
Hat / Chapéu – Primark
Sunglasses – Dresslink
Shirt / Camisa – Marisa
Skirt / Saia – Forever 21
Vest / Colete – Topshop
Gloves / Luvas – Primark
Scarf / Cachecol – Primark
Boots – Forever 21